Experience the future of skincare with our Skin Rejuvenation System. Our state-of-the-art Skin Rejuvenation Machines harness the power of light and energy to stimulate collagen production, reduce imperfections, and reveal your skin's natural brilliance. Whether you're seeking to diminish fine lines, age spots, or uneven texture, our Skin Rejuvenation Machines offer a versatile and effective solution. Contact us for more information!Sales Manager WhatsApp: +8613381209830
Discover the transformative potential of Sincoheren's Skin Rejuvenation System. Our Skin Rejuvenation Machines are designed to provide noticeable results, leaving you with a renewed sense of confidence and beauty. Explore the possibilities of radiant and revitalized skin with our exceptional Skin Rejuvenation Machines. Elevate your skincare routine and unlock the true essence of rejuvenation with Sincoheren.
Our cutting-edge Skin Rejuvenation Machines are meticulously crafted to bring forth a renewed radiance that lasts. With a focus on quality and innovation, our Skin Rejuvenation Machines employ advanced technologies to address a multitude of skin concerns. Discover the ultimate transformation with our advanced Skin Rejuvenation Machines. Our state-of-the-art technology is designed to revitalize your skin, giving you a radiant and youthful glow. Whether you're looking to address fine lines, age spots, or uneven texture, our Skin Rejuvenation System offers a comprehensive solution for all your skincare needs. Experience the power of modern innovation and unlock the beauty of rejuvenated skin with Sincoheren.
Beijing Sincoheren S&T Development co., Ltd., established in 1999, one of the largest and the earliest professional hi-tech manufacturers of medical and aesthetic equipments.
We supply Intensive Pulse Light (IPL) Laser machine, CO2 Laser machine, 808nm diode Laser machine, Q-Switched ND:YAG Laser machine, cyrolipolysis machine, body slimming RF machine. etc. We specialize in manufacturing skin\hair removal\body slimming treatment equipments. Kuma, Coolplas and Monaliza are our well-known brands.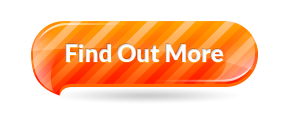 Read More