hair regrowth machine
Introducing our revolutionary hair regrowth machine, designed to help stimulate hair growth and improve the overall health of your hair. Whether you're experiencing hair loss due to genetics, aging, or other factors, our hair regrowth machine can help.
This hair regrowth machine uses cutting-edge technology to target the hair follicles on your scalp, stimulating them and promoting new hair growth. It works by emitting low-level light therapy (LLLT), which has been clinically proven to promote hair growth and improve the overall quality of hair.
One of the key benefits of our hair regrowth machine is that it's non-invasive and painless. Unlike other hair restoration treatments, there are no needles or scalpels involved. Instead, you simply place the machine on your scalp and let it work its magic. It's also completely safe to use, with no known side effects.
Another benefit of our hair regrowth machine is its convenience. You can use it in the comfort of your own home, without having to make regular visits to a hair restoration clinic. This makes it a cost-effective option for those who want to improve the health of their hair without breaking the bank.
Sincoheren hair regrowth machine is also easy to use. Simply place it on your scalp, turn it on, and let it work its magic. You can use it while watching TV, reading a book, or just relaxing.
In addition to promoting hair growth, our hair grow machine also helps to improve the overall health of your hair. It can help to reduce dandruff, improve hair thickness and density, and promote healthier, shinier hair.

NEWEST HAIR REGROWTH MACHINE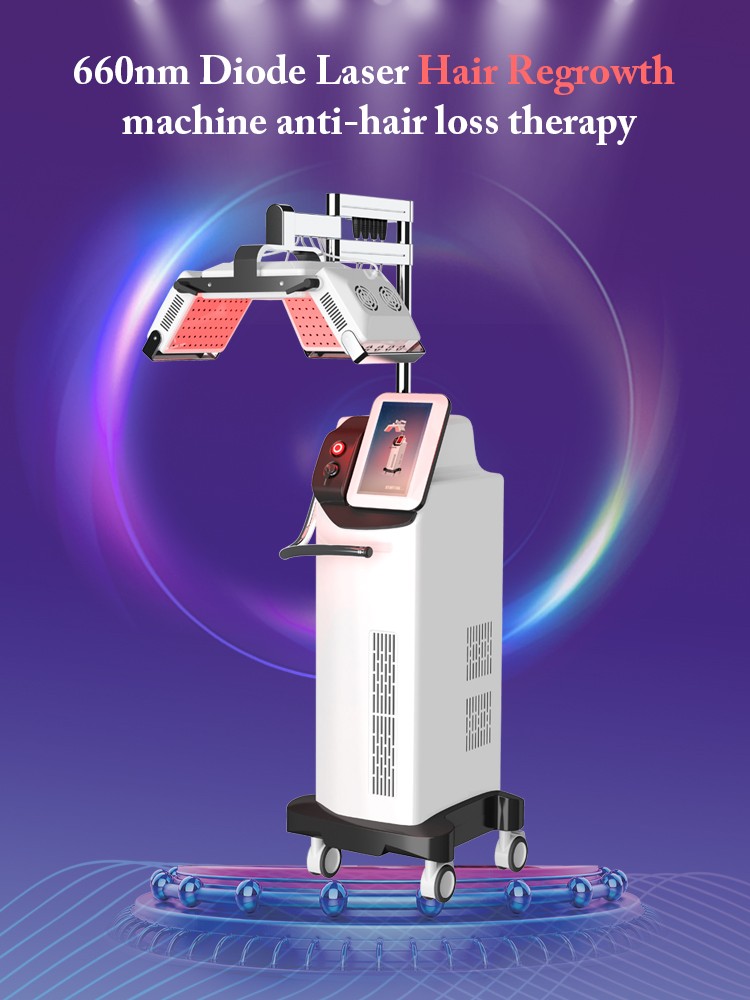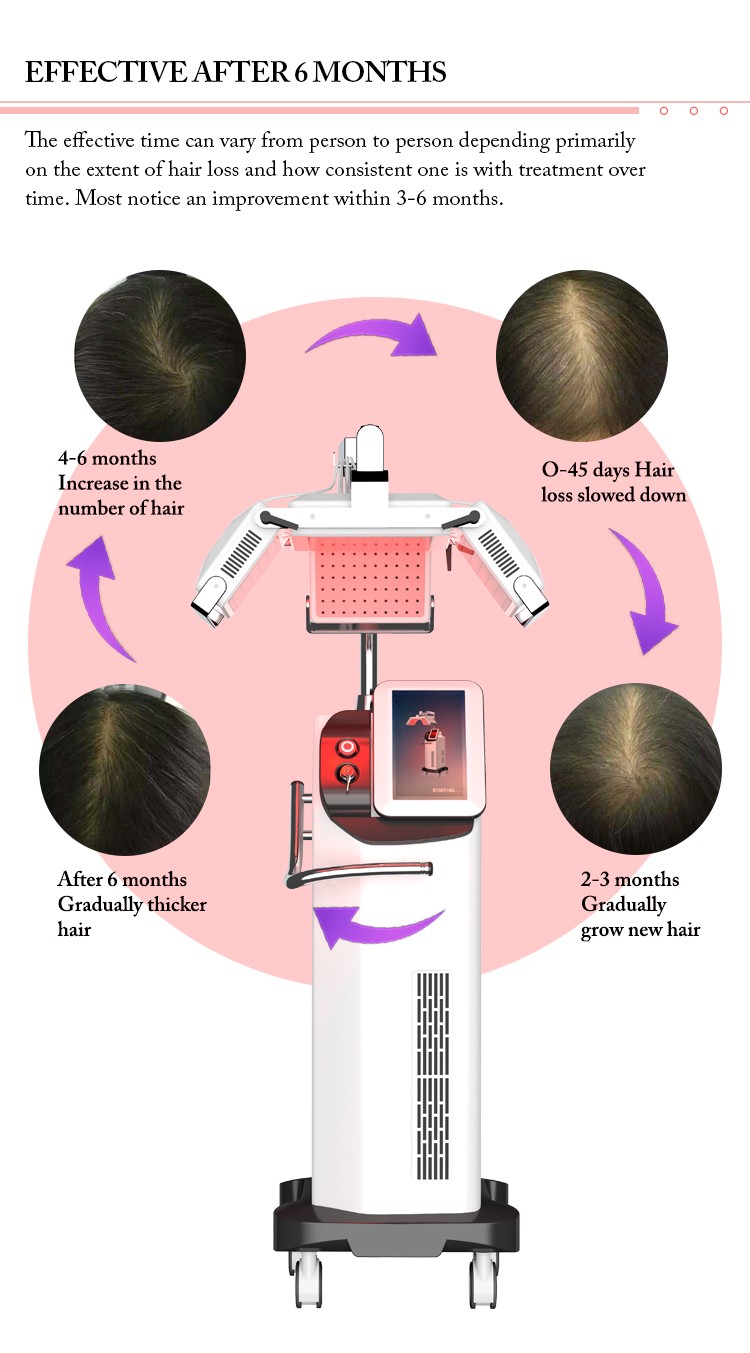 The Principle of Hair Regrow Machine
Advantages of Hair Regrowth Machine
①.Alleviate the symptoms of itchy scalp
②.Enhance your image and enhance your confidence
③.Safe and effective, painless, non-invasive, economical
④.Reduce recovery time when used with hair transplants
⑤.Increase the amount of blood flowing to the top of the scalp by up to 55% to promote hair growth in the hair follicle.
⑥.For people with excessively dry or oily scalps, the laser can regulate sebaceous gland activity, causing 85%of patients to stop hair loss.
⑦.Repair damaged hair shafts, increasing the thickness of each
hair by 25% to make the hair thicker and more voluptuous.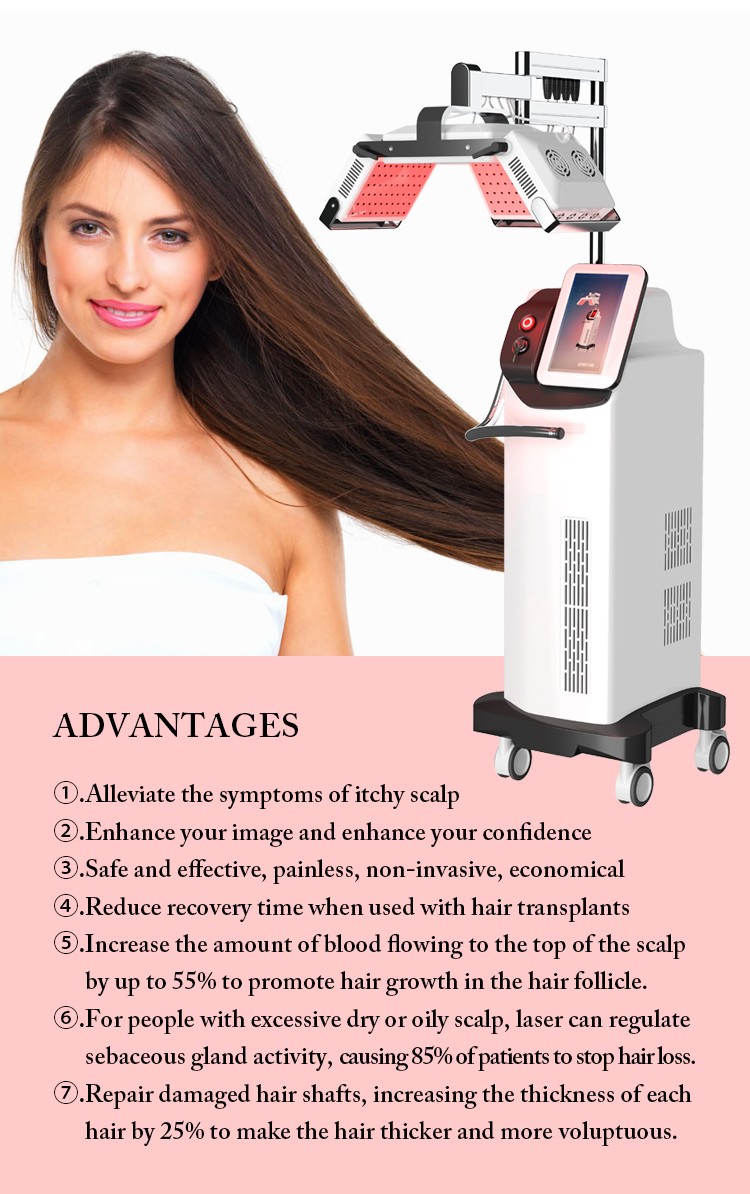 Detailed Introduction to the Hair Regrowth Machine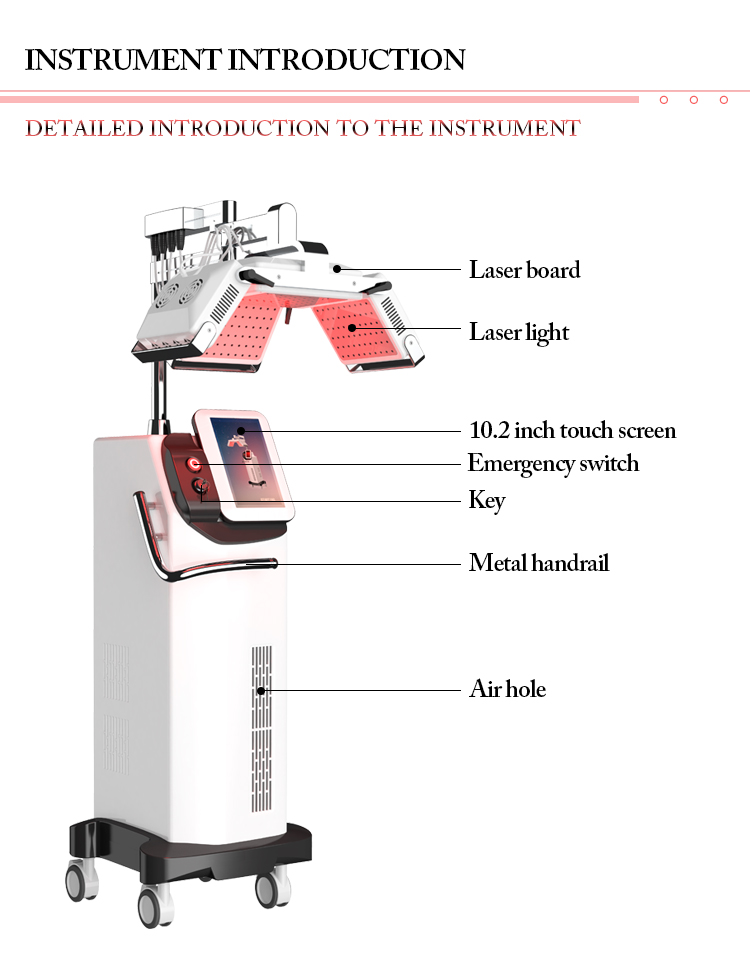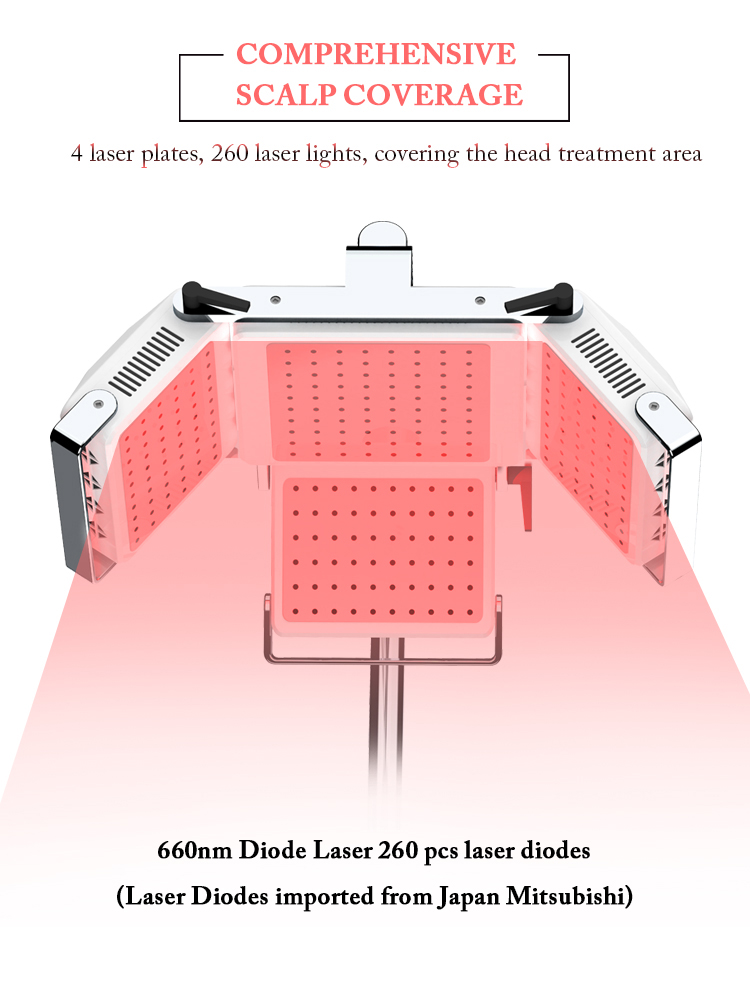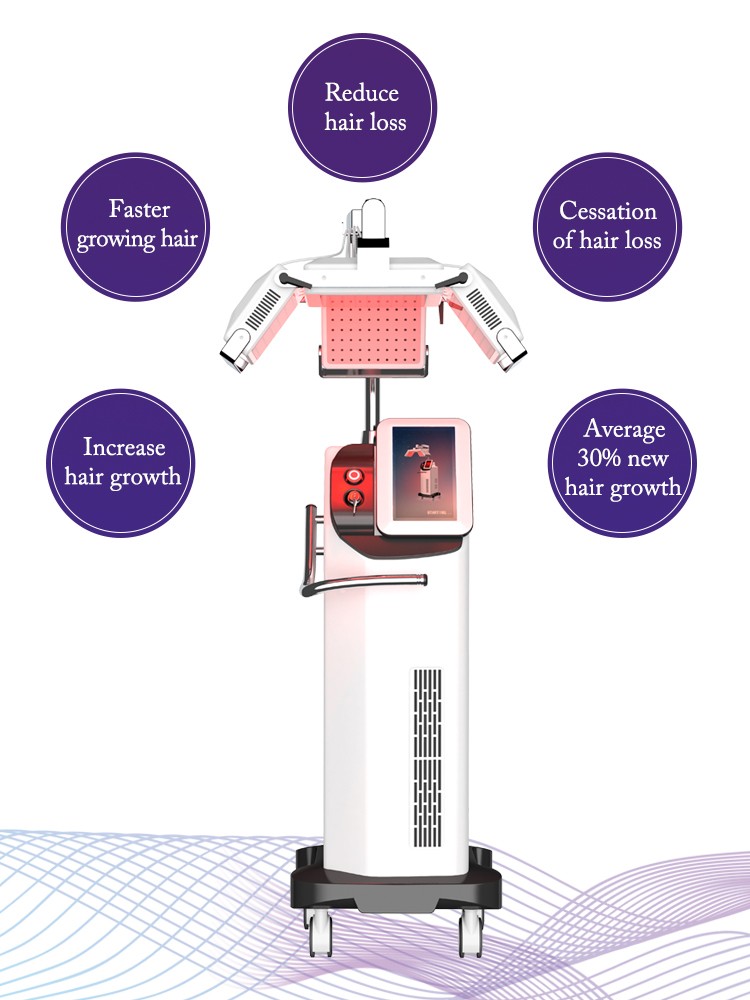 Hair Regrowth Machine Parameters
Model: HR68
Wavelength: 660NM
Treatment Panel: 4 PCS
CE: CE, LVE and EMC
Package size: 115*65*52CM
Lamps Laser Diode: 260PCS
Voltage: AC100~240V, 50/60Hz
Cooling Requirements: air cooled
Power Light: 0-140mw(adjustable)
Light color: Red (660nm +/- 5nm)
Treatment Area: 170mm*170mm*4
Touch Screen: 10.2 inch touch screen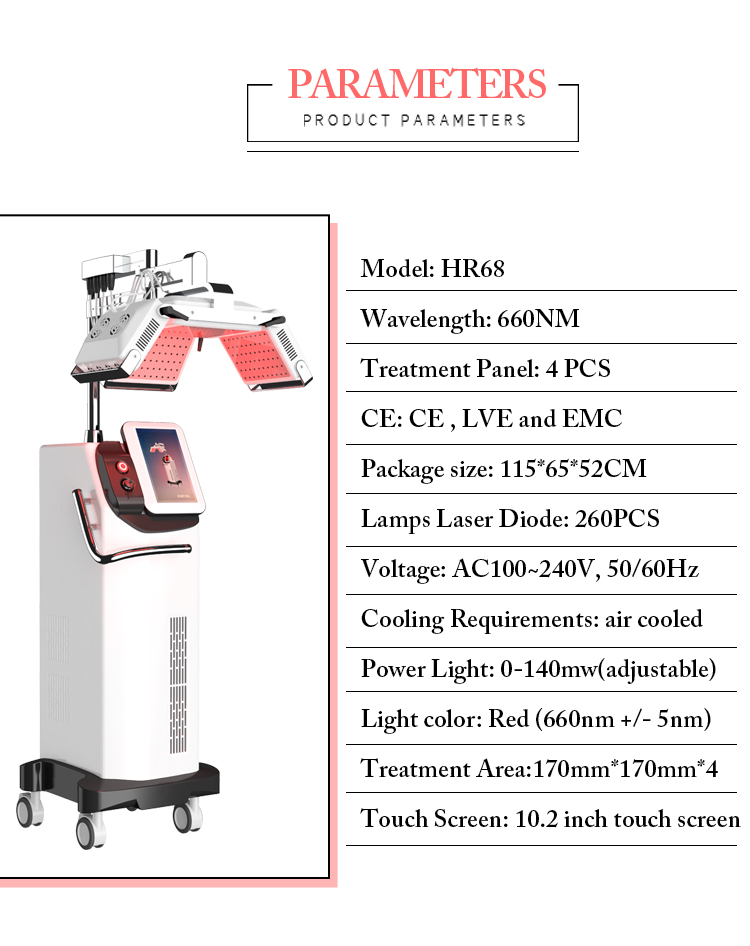 Sincoheren provides professional ODM services to many distributors and medical aesthetic institutions. Products include a medical Laser skin treatment instrument (N d Y a g Laser), an intense pulsed light medical device, R F body slimming machine, tattoo removal machine, laser hair removal device, fractional C O 2 laser equipment, Coolplas fat freezing machine. Kumashape machine. Our devices are various from I P L series, Laser series, RF series to Cavitation. Coolplas, Monaliza and Razorlase are our brands. Reliable quality and considerate after-sales service get great feedback from our clients.