Please Add A Skin Analysis Machine to Your Salon
In recent years, a large number of beauty practitioners have started new businesses and offered skin beauty services, increasing competition in the industry and putting pressure on growth. Despite the impact of the COVID-19 crisis, consumer confidence is expected to become positive over the next five years, driving demand for aesthetic services.
Having a satisfied and loyal customer base is considered one of the most important critical success factors. Successful beauty businesses rely on a satisfied customer base to see repeat visits, while attracting new customers through word-of-mouth referrals. Another key success factor is the ability to provide high quality, value-added and high-priced services. Being able to offer differentiated services can free salons from price-centric competition. So, what are some of the ways companies can build value, quality and loyalty to ensure patient retention and referrals?
One way you can immediately increase the perceived value of your services and treatments is by incorporating a skin analysis device into your practice. A comprehensive skin analysis system will allow you to capture high-quality and consistent images of the face, which will provide important insight into your clients' skin - something that cannot be accomplished through routine examinations alone. The ability to accurately diagnose, monitor skin conditions and track progress throughout a client's treatment is an important factor in patient retention.
The initial skin consultation process includes obtaining a complete patient history and assessing dietary and lifestyle factors, followed by a skin scan. The skin scan takes only a few minutes to complete. With the results it produces, the practitioner can develop customized skin care regimens and treatment plans to target the patient's specific skin concerns. This process gives your clients an in-depth understanding of their skin.
It also facilitates client engagement and patient education. Based on your diagnosis and recommendations, your patients will receive the information they need to properly care for their skin.SINCOHEREN's Advanced Skin Scanner allows you to program your own skincare products into the built-in catalog. At the end of each consultation, it generates a personalized and informative printout of the patient's scan results and provides recommendations at the end.
Another benefit is that the skin scan can be used as a motivational tool to support your treatment recommendations and suggestions. It provides visualization and documentation of your patient's skin health journey and encourages them to stay on track. It also allows your patients to clearly articulate their aesthetic desires through imaging.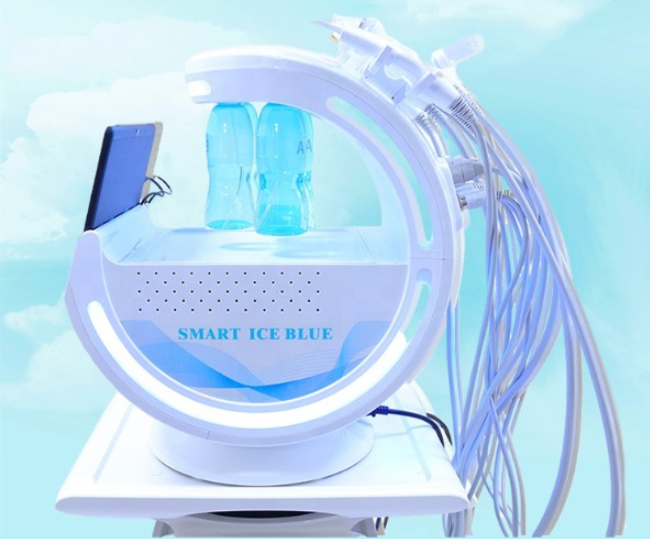 Skin Analyzer monitoring and management system
If you are considering adding a skin analyzer to your practice, do your research to determine which system is best for you. What parameters do you wish to evaluate? For example, if you are evaluating epidermal and subepidermal skin health factors, you will need an advanced imaging system that offers both polarized and UV photography. If you would like to learn more about the features, feel free to consult with our experts.
In summary, the competitive landscape in the aesthetic industry is high and increasing. Operators are under increasing pressure to find ways to improve the perceived value of their services and enhance the customer experience. One simple way to do this is to incorporate advanced skin analysis machines in the practice. Skin analyzers are a useful adjunct to any aesthetic practice. They allow practitioners to design customized treatment plans that target a client's primary skin concerns.
SINCOHEREN also have skin resurfacing machines for sale to help clients with a variety of pigmentation and wrinkle challenges. Join us now!