Guide to Choosing a Body Contouring Machine
When you're choosing a body shaping machine, it's hard to choose when there are so many machines to choose from and every supplier says their machine is the best. Information overload can actually undermine your ability to make a rational decision. So we've summarised a few things to look out for when choosing a body contouring machine to help you make an informed decision.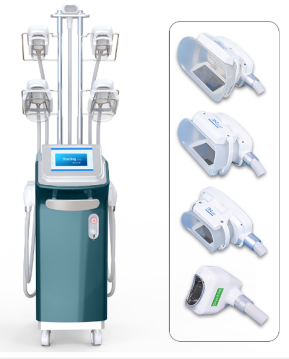 Body Contouring Machine
1. Technical information
When you go to choose the best body contouring machine, you need to know which areas it treats, how many treatments are needed, how soon you can expect to see results, and contraindications, all of which your client will want to know. Knowing this will help you to do your job better.
2. Body contouring techniques
It is important to know how many modes of operation your body contouring machine has. Examples include laser lipolysis, cryolipolysis, ultrasonic cavitation, massage/cupping, etc. An all-in-one machine can go some way to saving you money on initial costs.
3. Determine your budget
Before you start buying a body contouring machine, you need to determine how much you can spend on the machine.
4. Machine material
The material of the machine is a key factor in determining its life of the machine. Choose a high-quality and guaranteed power supply, proportional valve, cooling system, etc. In addition, medical silicone is used for the skin contact part, which is soft and comfortable for the client during the treatment.
5. Expert guidance
When you need to choose the best body contouring machine, if you don't have a body contouring instructor or expert you can trust, then now is the time to look. A body-shaping expert is someone who has gone before you and can chart a clear path for you. When you rely on their advice, you will make the most informed decision for your investment.
Are you interested in learning more about body-shaping beauty machines? Contact us today to secure an expert consultation!