The Principle and Use of Laser Hair Removal Machine
The light beam emitted by the Laser Hair Removal Machinewill penetrate the surface of the skin and be absorbed by the hair follicles. The hair follicles are destroyed and can no longer grow hair without damaging the surrounding tissues.
The melanin in the hair follicle during the growth period is the most, and it absorbs the light emitted by the laser the strongest, which becomes the best target for Professional Hair Removal Machine Laser. The more melanin, the more clear it is, the higher the hit rate, and the more destructive it is to hair follicles. The process of laser hair removal is simple and fast, which is welcomed by most people.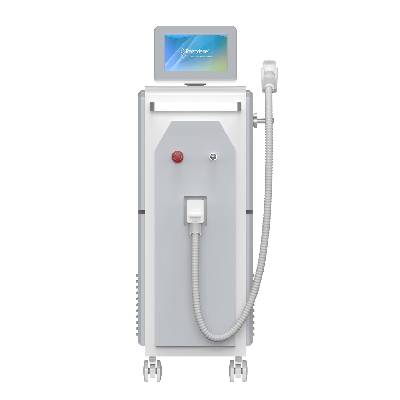 Diode Laser Hair Removal Machines
Suitable people for laser hair removal:
People with whiter skin and darker hair
Reference price of laser hair removal:
Beauty salons and hospitals generally charge according to the location, about 500-2000 yuan each time. At present, Diode Laser Hair Removal Machines with higher cost performance are gradually being familiar and accepted by users.
Suitable parts of laser hair removal:
Large areas of the body such as legs are removed.