The Future Trend for Beauty and Slimming Industry
As we enter the 21st century, the beauty industry and the weight loss and slimming industry are gradually maturing. With the public demand for quality medical conditions and services in the beauty and health care, there has been further rapid development of beauty institutions at all levels.
The great development of the beauty industry cannot be separated from the upgrading of beauty equipment. Beauty equipment is becoming increasingly functional and plays a pivotal role in the development of the beauty industry. Slim beauty machine supplier shares with you.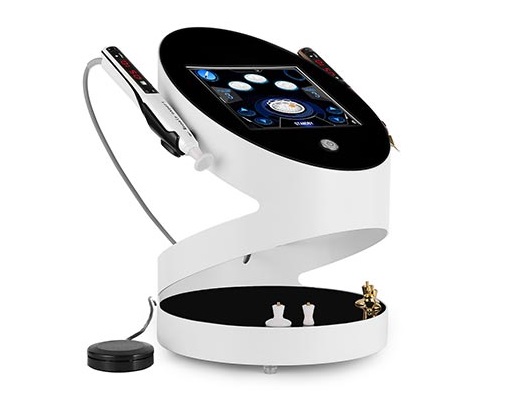 2 in 1 Plasma Beauty Machine
A beauty device is a device based on physical therapy to soothe the skin, cleanse it better and promote the absorption of skin care products. Beauty devices are mainly divided into beauty line large instruments and handheld home beauty devices.

The main functions of beauty machines are facial lymphatic drainage, skin whitening, spot reduction, skin tightening, treatment of acne and pimples, promotion of loose skin and removal of dark circles and dark eyes. Our pigment removal machine removes moles from the face and body, turning the skin to its normal colour.
The slimming massager can use high technology to give more women the perfect body. Through a kind of nuclear magnetic wave, the slimming massager penetrates deep into the skin, stimulating the fat cells in the skin, promoting the smooth flow of capillaries and lymphatic tissues, breaking down skin fat, consuming heat and water and shrinking fat cells, thus achieving a slimming effect. Nowadays, obesity is one of the issues that people are very concerned about.
Beauty equipment suppliers are currently developing rapidly and the future development of such companies is very promising. Of course, there are more and more beauty equipment manufacturers and there will definitely be some companies eliminated, which means that not every company is developing well, but the industry is developing very well. We also need to keep working hard to beat our competitors if we want to get a firm foothold in this industry.
SINCOHEREN is a professional high-tech manufacturer of medical aesthetic equipment. Coolplas, Monaliza and Razorlase are our brands. Sincoheren offers professional ODM services to a wide range of distributors and medical aesthetic institutions. With the development of the market, our products are sold to more and more countries and regions, such as Europe, America, Australia, Middle East, South America, Canada and South East Asia. But to grow even better, we need to follow the trend of the times and produce more advanced facial aesthetic equipment. We still have a lot of work to do when it comes to beauty. Consumers are the ones who support us in continuing to move forward.
If you are looking for a reliable manufacturer of beauty equipment and hair removal devices to work with and buy from, choose to just contact us via email. sincoheren is convinced that the future market is bright.