Pros and Cons of Home Laser Hair Removal Machines
Some DIY beauty tips are totally worth the time and money you can save by coloring your hair roots or plucking your eyebrows in the comfort of your bathroom. But what about laser hair removal? While this process used to be done only in a dermatologist's office, these days you can buy small devices and wipe out the hair yourself. Laser Hair Removal Machine Suppliers share with you what you need to know about.

Permanent Hair Removal
Laser Hair Removal Devices work by killing the hair follicle. However, hair grows in cycles, and lasers only destroy hair follicles during the active hair growth cycle. Therefore, multiple treatments, about a month apart, are needed to completely stop the hair from growing back.
For some people, laser hair removal is not completely permanent. You may need a maintenance treatment every year or so to prevent stray hairs from appearing.
At Home Laser Hair Removal - Pros and Cons
There are two types of at-home hair-removal devices. One is a true laser, and the other uses intense pulsed light. Both types remove hair, and both are less powerful than the devices you'll find at your dermatologist's office.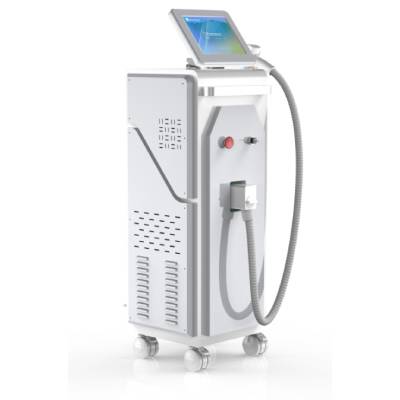 Laser Hair Removal Machine
This has its benefits and drawbacks. On the one hand, the lower the power, the less responsibility. These devices are safe for amateurs to use at home, so you won't have to worry about burning yourself in the name of smooth skin.
But the lower the power, the less effective it will be. Home devices are not as effective as professional models. It's hard to cover a lot of ground with a small home device - like a whole leg. And they may not be powerful enough to remove the hair completely.
Who should try at-home laser hair removal?
What is one of the biggest drawbacks to at-home laser hair removal? These tools only work on a very small area of hair and skin color. The lasers work on the pigment in the hair follicle and are only effective when there is a large contrast between the skin and the hair. This means that these systems are recommended for people with lighter skin and darker hair.
For people with darker skin, there is a risk of burning. Although to prevent this, many home devices have sensors that prevent them from working on darker skin. If you don't have a white skin/dark hair combination, a Professional Laser Hair Removal Machine is the only option.
Safety of Laser Hair Removal
If you have the right hair and skin tone, these devices are usually safe to try. But it's important to use them properly.